Today the earth is losing all its sources of energy day by day. The stage is not far when all the energy resources will be exhausted and nothing will be there for the use of the future generations. In such a situation it is the duty of every single human being to save as much energy as possible and contribute to the well being of the environment.
It is a very good option to invest on solar energy as this form of energy is available in plenty. The energy from the sun can be utilized for cooking, lighting and other purposes. You can install solar cells at home to generate electricity. Solar cookers and heaters are a great option to save electricity and L.P.G. in places where solar energy is available in abundance and the weather remains pleasant most of the time, solar energy can be used on a large scale. So, increase energy efficiency by making the right use of solar energy.
If you are planning to paint your aluminum window frames then here are some useful tips which you could use in order to make it a success. First of all, you must understand that the paints which are used in painting windows are different than what's used in normal paints. Make sure that you select the best quality material. You will need metal primers, plastic films, tapes, paintbrushes, cleaning solutions and clean rags. First of all protect the surrounding surfaces with plastic, tape and newspaper.
Then clean the frames with a rag and make sure that they are dust free. But don't make them wet as you would have to wait then, in that case before you paint. Use the paint which you have and do a single layer on that aluminum frame. Let it completely dry and then use another layer. Let it dry and check if you can add spray paints in the remaining areas. If it all looks fine, leave it to dry openly. After that, use the metal primer and you'll be good to go.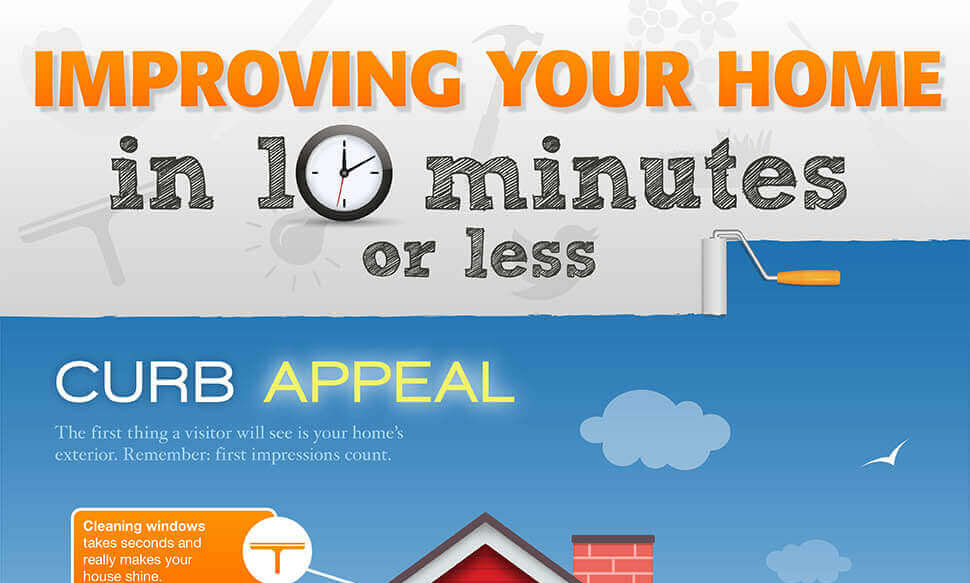 If you want to soundproof your study room or bedroom to make sure that you can enjoy quiet hours of work or sleep then here are a few Do It Yourself tips that can help you:
• The first and the easiest thing that you can do are to carpet the floors. Once you carpet your floors, you make sure that no sound reaches your room via the floor. The thicker the carpets, the better the soundproofing is.
• Cushion the inside and outsides of your door. Cushioning the door keeps maximum sounds away from the room. This ensures that even if someone is standing outside the door and screaming at the top of his voice, you can but hear just a whisper maybe.
• Make sure that the windows are made soundproof in your house with the help of soundproof glass and fibers. This will ensure that outside traffic noise is reduced to the minimum.
Are you on a plan to buy a refrigerator for your new home? Fridges are an indispensable household appliance but you must take certain considerations in mind before choosing your fridge.
Before you go out to buy the freeze, decide on the space to accommodate the fridge. Take up measurements properly so that the expensive appliance fits into the allotted space perfectly. Then, decide on the type of fridges you are about to buy. There are fridges with side-by-side compartments, dual door top mounted and dual door bottom mounted freezers. The fridge with top mounted freezer is one of the most preferred options.
Your chosen fridge should be backed by fast cooling systems, cool & warm water dispenser, information panel on the door, proper water filtration and an extensive range of shelves and racks. Besides, make sure to buy the fridge from a reputed manufacturer only that comes with a substantial warranty period.