If you want to have good and peaceful nights then you should get a perfect pillow for yourself. However this might not be an easy task because it requires utmost care and patience to select the best pillows for your house. There are various choices from where you will have to choose from. Here are a few pointers that you must keep in mind before you buy a pillow.
a) Feathers: Feather pillows provide immense support and are generally at a very low rate but are not as resilient as down pillows.
b) Down: These pillows are very fluffy and are coined as the best insulators that allow the air to circulate very well. This will protect your head from getting cold. But a negative point that is has is its price tag.
c) Down alternatives: These are washable but they are not as resilient as the down pillows are. They are also hypoallergenic.
d) Memory foam: This kind of pillow is very temperature sensitive. The foam helps to fill up the gap between your neck and the mattress so as to provide crucial spine alignment. They are available in various ranges of prices so that you can choose among the many. It is very firm on the down side.
Things that you must consider while purchasing a pillow.
When you are purchasing down pillows then you must buy one that has a fill power of 600. This shows how much space it can have. The higher is the number the higher will the fluffiness be. You must buy pillows that are purely cotton. Thread count is very important as tighter is the number, tighter will be the weave that will keep the impurities out. People who prefer sleeping on their sides must have firm pillows while stomach sleeper must have softer ones.
Are you planning to renovate your house? Then this article will be very helpful for you because it has some of the most important tips that you should follow while renovating your house. When you plan to renovate your house it is quite a big decision because it involves spending of time and also a considerable amount of money as well. Remodeling and renovating are two different things although people think that are the same. Remodeling means that the house is already well built and there are few things that need to be changed. It can be done in a day's time or two. However renovating is something that takes more time. It involves recreating certain parts of the house in a different way and then getting it remodeled. It also includes interior decoration. It is almost the same as getting a new house built but in this case the house is already built although there are some changes that should be done in order to make it look good. Here are some of the tips that you should follow while renovating your house:
• First of all you should have a very good idea about the time frame. You should have people working who would not extend the time of work and it would be completed in the promised completion time. The wrap up time should be quicker so that you can at least plan for the next day as to what should be done.
• The second thing is you should have a perfect plan. This is the most important part of renovating a house. if you do not have a plan then it can take years for the renovation to complete.
• At the time the renovation is being done you should also plan for what you will be doing after it is completed. This will keep you a step ahead of the work.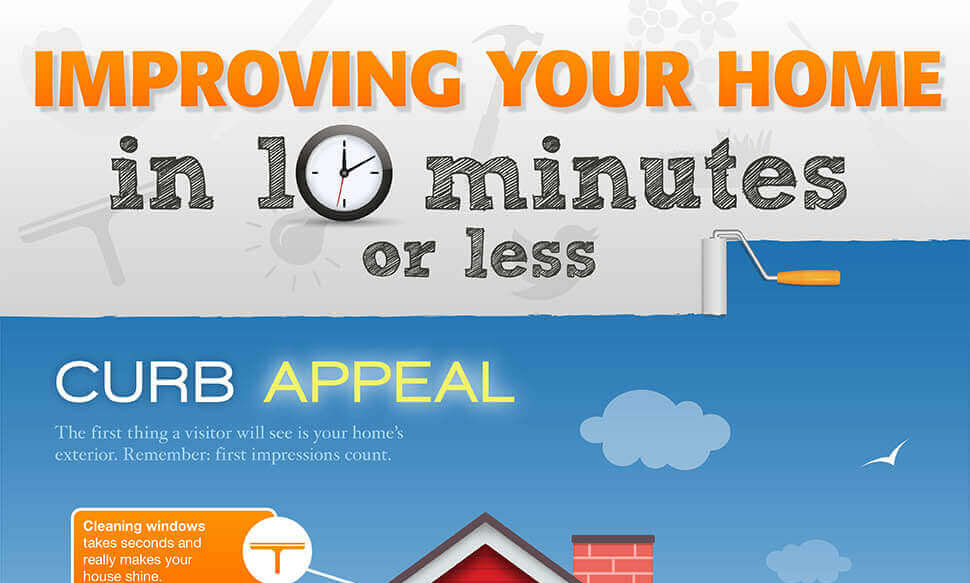 Having indoor plants is a beautiful option for home décor. They give a lively atmosphere to the rooms and they also keep the environment fresh and healthy. However, you have to make sure that just as they are doing so much good to your health as well as the décor of your home, you must take care of their health as well.
Therefore, it is very important that proper maintenance of the plants is done so that they have a long and healthy life. There are three basic things that a plant needs. They are water, sunlight and earth. Therefore, you have to make sure that the plants get ample sunlight and you should water the plants everyday. However, there are some plants that may not require direct sunlight and overexposure can cause harm. Therefore, you have to keep all that in mind. These are some of the things that you have to keep in mind when it comes to taking care of indoor plants.
If you have a fireplace in your home, then you should take great care to maintain and clean it in a proper manner. If you're planning to clean out your fireplace then there are some basic steps you should follow. First of all, make sure that the wood and ashes have all cooled down. Start by cleaning out the ashes and debris from the area with the help of a shovel and cleaning brushes. Remove the grate and start scraping out the soot with soot cleaner or simple cleaning brushes. Make sure that you protective masks when you do this.
Go to the store and choose some good, preferably eco friendly solvents for fireplace cleaning, when you start using liquid ion the fireplace, you should make sure no ashes and debris is left. Clean out all the powdered material with a broom of necessary before using the solvents. Use hot water and a scrubber with the solvents while wearing gloves as things could get messy. Clean out the entire place with hot water completely until no dirt and soapy water is left. Vacuum clean the place after air drying it.
Though we tend to protect and check out home during the winters, summers are no friend of ours. To break the paved road to major and costly repairs, timely maintenance is the key. Doing bit by bit take the toil and saves from turmoil's.
Trim, cut back, or do both shrubbery touching exterior walls. The roofs need to be frisked regularly; tree legs should be squashed to avoid any peril. Drainage and grading should system must be smooth and frequented. Any damage pertaining to electricity should be revamped at the earliest.
Apart from these obvious and partially odious tasks one can also sift through the air conditioner or coolers, at the pin point of summers. A person who keeps a clean and clear environment is always venerated. Especially, when it's the question of one's home, there is no need for a drag.
The best way to get a warm, dried up towel after taking a bath, is by purchasing a towel warmer. But before you decide to purchase one there are some of the things you need to think about such as things like power, mount, warming bars and a few more. The first and the foremost thing which you need to know if you have decided to purchase an electric towel warmer is how does an electric towel warmer is mounted. The whole mechanism of mounting depends largely upon the space available in your bathroom. If there is not much space available in your bathroom then you can opt for a wall-mounted towel warmer. Standing designs are the best if you are thinking of taking the electric tower warmer with you as you go for a vacation or if your work demands a lot of travelling. After you are all set with the mounting then decide upon the warming bars.
Bathroom is the place where a person spends considerable amount of time whole day. Its used for freshens up or take shower and many other things. Since it holds importance in life of every individual, people nowadays are looking out for designer bathrooms. Massaging shower heads, designer sinks, hand made cabinets, beautifully designed fixtures and many more are a part of designer bathroom. People who love entertainment very much opt to install music system and television in their designer bathroom. So just move into the bathroom, switch on the stereo system and enjoy music along with other activities.
To make designer bathroom, you can make use of different styles of shower heads available in the market. Some of the popularly selected shower heads are body spray shower heads having pulsating heads and hand showers. Bathroom is the place where you can enjoy complete privacy and hence no compromise must be done with your comfort and privacy.
Designer showers are surely going to increase the décor of your bathroom; you can either go for creating it on your own or can appoint professional services to this for you. There are several types of showers available in market with different styles, shapes and material. You need to decide the design of shower depending on the space available in your bathroom. Some designer showers are available as separate entity where as others are available as attached along with tub. If there is sufficient space in bathroom, then the tub attached designer shower is best.
You can also find tile shower in market which you can install on your own without spending on the labor charge. The design of shower can also be improved by making use of shower curtains. The shower curtains that is used can be designed one with bright color. The beauty can also be enhanced by making use of artistic rods for supporting the shower curtains.
Bathrooms play a very important role similar to other rooms in any house. Nowadays people focus on the design of their bathrooms, along with the accessories used in bathrooms. These accessories include tiles, designer taps, bathroom corners and shelves and last but not the least shower. People are very choosy in selecting the showers for their bathrooms. Various kinds of designer showers are available in market with in numerable features. There are showers which come with light effects and music players or radio so that you can enjoy and relax during bathing.
You can also go for designer Triton mixer showers which heats up the water only to a particular extent so that less amount of water is wasted. If you are looking from space saving perspective then you can also go for curved quadrant shower enclosures rather than going for square and rectangular. Designer showers not only give your bathrooms an elegant look but also make you feel luxurious and relaxed when you use them.